---
Plain White Wallpaper Longevity: 5 Ways To Really Make It Last
Jen Menz
We spend a lifetime designing and improving our homes.
From choosing different wall paint to changing themes and styles, the process of making the spaces our own never ends. This is because, with time our wants and needs change, styles come and go, and as we change, our interiors change too.
For this reason, we offer a range of plain white wallpaper as an easy way to create a feature wall, introduce a colour, or add personality to any room in your home without overwhelming it. Neutral wallpaper is a perfect backdrop for any room, it brings interest yet leaves plenty of room for creativity.
Whether you are converting a home study into a nursery, or updating the look and feel of a bedroom, the right product will take any project you are working on to the next level.
Read our top 5 ways to make sure you choose the right wallpaper for you and keep it looking new.
1 Choose The Best Product For Your Plain White Wallpaper
The lifespan of wallpaper depends on the type of wallpaper you choose. There are 3 main products available on the market to choose from – paper, vinyl, and fabric. Which one you choose will determine the ease of use, and how long it will stay looking beautiful on your wall.
Plain wallpaper made from paper is the traditional type we see in older homes. They generally come in 50cm wide rolls. They are applied with glue or water and many people hire a professional wallpaper person to put them up on your wall. Paper wallpapers will usually have a small repeat, meaning you can see where one-panel ends and the next one begins. They can tear easily and are not washable.
To remove plain paper wallpaper, you will need a heat gun, a scraper, and a lot of time and patience.
Peel and stick wallpaper is currently extremely popular. They are a great decorating idea for renters and those who want to update the look of their homes often and want to stay on-trend. These removable wallpapers are normally applied in panels and removed by pulling them off the wall.
Vinyl wallpaper is one of these peel and stick, removable products. It's made of the same material you see on billboards.
They are a plastic film that stretches over a surface with a self-adhesive layer on the back for a peel-and-stick application. This is great for advertisers because a signwriter can put them up quickly, and replace them just as fast. And because are only required for the short term, they don't need to perform well for that long. After extended periods, they will shrink, curl, peel and damage the surface once peeled off.
The other type of removable, plain white wallpaper is made from polyester fabric. They are preferable to paper and vinyl as they won't stretch or tear and can be removed instantly without damaging the wall's surface or leaving any residue. The repeat is not limited, and they can be installed by anyone.
2 Carefully Consider The Design Of The Plain Wallpaper
Home decorators now have unlimited options, choosing any design they like for the wallpaper. But if you are wanting to make your plain white wallpaper last for as long as possible, there are some considerations.
If you are looking for a traditional wallpaper look, where the pattern repeats over and over across the wall, choosing the right style that works in your home is important. Coastal Hamptons, Mid Century Modern, French Country, Vintage and "Grandmillennial" are very popular right now. Choosing a complementary style and colours that tone with the rest of your decor is vital.
This doesn't mean however that we can't be bold. Think about a classic pattern in a contemporary colour palette. It is a great way to modernise any room or space.
A great "timeless" decorating idea is to have an image printed onto plain white wallpaper. Whether current or even historical, in colour or black and white, it will not date, and it will make a great talking piece!
Plain white textured wallpaper, even when simple can have quite an impact. Plain or "block" colour wallpaper is an easy, landlord-friendly way to introduce a new colour into a room. Choose a dark, bold colour for something dramatic in a bedroom or dining area. A soft hue can turn a home study into a Nursery in minutes! Plain colour wallpaper can still have pictures hung on it like any other wall and it will look like it's just been painted. This block-colour idea is cheaper, faster, and a semi-permanent option compared to painting.
3 Paint, Peel, Presto!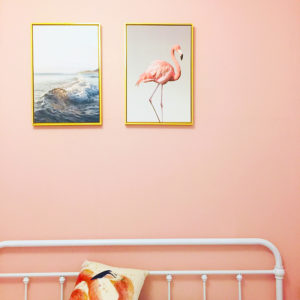 Imagine applying plain white self adhesive wallpaper to your walls and then using it as your canvas.
Plain white removable wallpaper for walls is a new idea that makes every wall changeable in minutes. It can be used in childcare centres, schools, artists' homes or studios and galleries, or at home for your little ones in their playroom.
The idea of hand-painting a beautiful mural on a wall is now a whole lot simpler. The plain white wallpaper fabric is applied to a wall and then can be painted. Crayons, textas, markers, water or oil-based paint wall work. This can be a team-building exercise, a welcoming mural at a school, or a backdrop for a play. A great project idea for youth groups and art classes, or even end-of-year assessments
The solid white wallpaper can stay up for as long as you like and then be peeled off to reveal a perfect un-pained wall once again. With fabric wallpaper, you can store and reapply the mural to another wall.
4 Caring For Your Wallpaper
It is very important to look after your wallpaper to get the longest lifespan out of these wonderful products. The wallpaper product you choose will determine how long it lasts and how well you care for it. There are differences between each type of plain white wallpaper but here are some common care points
All wallpaper prefers to be applied to walls in good condition and then kept clean and dIt is best to avoid touching the surface with your hands, as they can absorb the oils and any substances on them, as this can leave marks and stains. If they are being used in a public space such as an Air B&B, play area or nursery, marks and stains are sometimes unavoidable.
If you do soil your wallpaper, some fabric and vinyl removable wallpapers can be wiped with solvent cleaners – make sure to ask if the wallpapers are washable! Your supplier should be able to tell you straight away.
Removable fabric wallpapers tend to be the most durable of the bunch, as they don't tear, curl up at the edge, stretch or bubble. They can withstand moisture, direct sun, temperature changes and cleaning.
5 Removability Is Paramount
One of the most awesome things about these wallpapers is their removability! Whether you're a home decorator, a renter who doesn't want to upset their Landlords or a homeowner who doesn't want to damage their walls either
Different types of wallpapers work in different ways. If it's time for an upgrade of your existing plain white wallpaper, you'll find that different types of wallpaper remove with varying results. If your current wallpaper is traditional paper wallpaper, then it requires a heat gun to release the glue; heating in sections and stripping away the sheets. This means that due to the difficulty of being removed. This wallpaper tends to stay up longer than it should, often outdating the style
Newer paper wallpapers need glue reactivated by water to remove them. Although they come away easily, the residual adhesive on the wall needs to be sponged off gently. Which can get a bit messy! Removable vinyl wallpapers are a heavier product therefore the glue needs to be strong to hold them to the wall. As it requires a stronger adhesive the wallpaper will take paint and sometimes gyprock with it when it is removed.
If this happens you need to first sand the wall, then fill any holes before applying a new layer of paint or wallpaper to cover the area. The fabric, peel-and-stick, and removable wallpapers are the easiest to remove safely. They peel away without damaging the wall or leaving any residue and can even be reused as they do not stretch.
The Last Word
Plain white wallpaper is an idea that can last as long as you choose. Peel and stick wallpapers are leading the field due to their applications for DIYers, renters and homeowners. Removable fabric wallpaper with its stable adhesive and washability will last anywhere from 20 minutes to 20 years depending on how often you want to change the look of a room.
Plain, fabric wallpapers are fast to put up, have unlimited design possibilities, and can even be painted by you and removed in minutes back to your plain wall again!