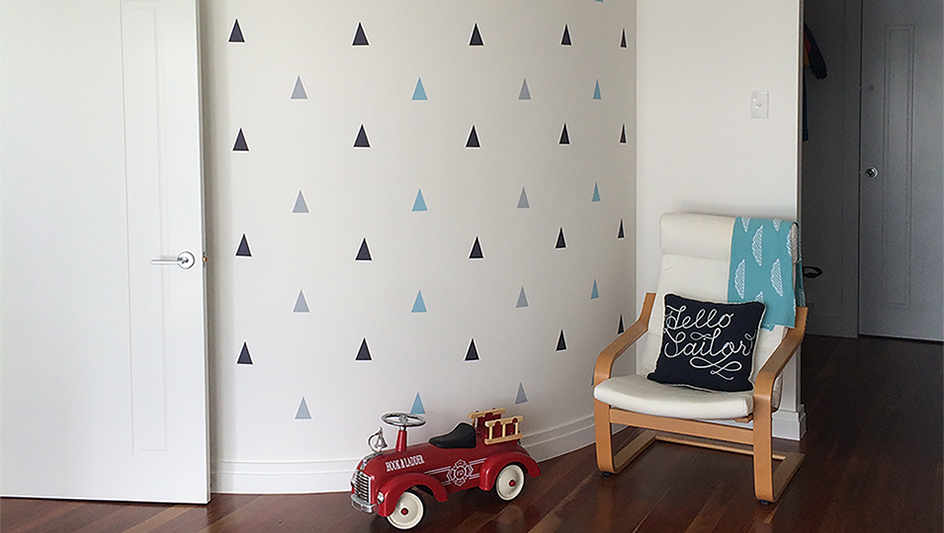 Wall stickers, decals, whatever you call them they all do the same thing! Bring some wall magic to your home! Instantly turn a study into a beautiful Nursery, create a fun and personalised kids space, or create a wow factor in a living room.
But it seems the adults are wanting to create interesting and happy places themselves now. We're seeing wall stickers for living rooms and wall sticker for bathrooms becoming really popular. Our removable wallpapers are being used for feature walls to create a point of interest. And cut out wall sticker quotes feature favourite lyrics or motivating words.
But unlike many wall decor products available now, our fabric wall stickers won't damage your wall or leave any residue on removal. They can even be stored and moved to another wall over and over. They have a beautiful, fabric look with the self adhesive on the back. 
Our designs are cut right to the edge so there's no white edge. For intricate designs, we cut out the negative space and put a layer over the top to make application quick and perfect.
We have wall stickers for Nurseries, kids rooms, teen and living spaces, offices and even man-caves. We have various categories too: animals wall stickers, educational designs, even Door Wraps for your door! And turn any space into your space using personalised wall decor – your favourite quote or your Family Rules.
We print to order in Melbourne and have a 6 business day lead time.
Can't see what you want?  Try searching by room, by style, or enter a term into our search bar.  Or create your own custom wall sticker or wallpaper through our Custom Design Service.